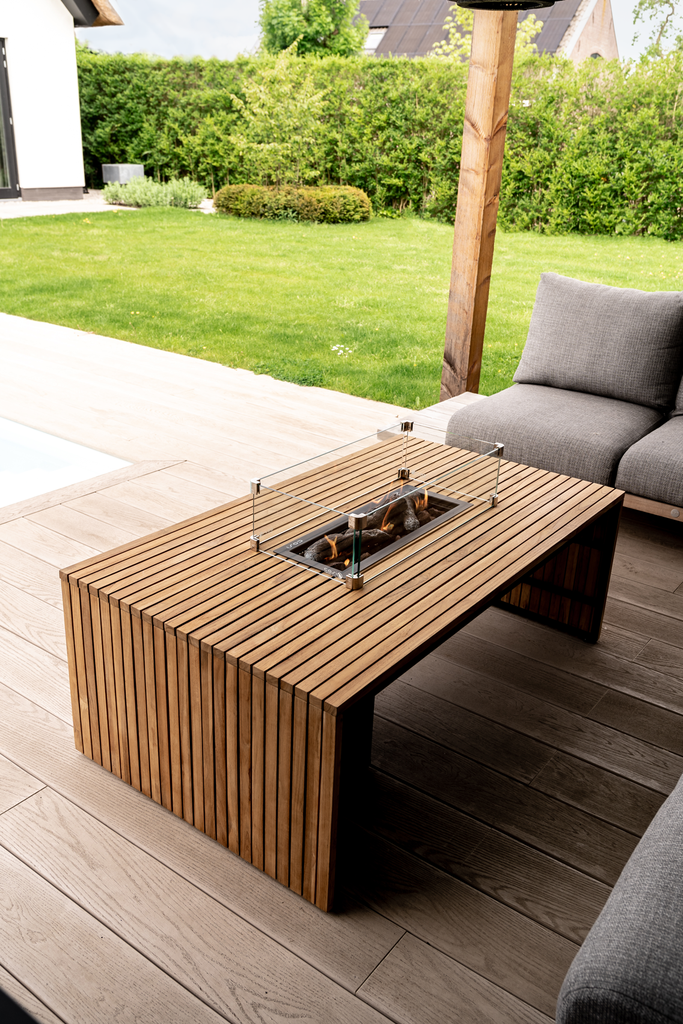 Cosibridge 140 teak
Cosilbridge lounge table teak
The Cosibridge 140 can easily be combined with a wide range of lounge sets.

The Cosibridge 140 lounge table features a straight burner that leaves enough space to invite all your friends and family over for a drink.

Despite its low lounge height, the Cosibridge 140 even fits a 5 kg gas bottle. The gas bottle is well integrated into the design of the Cosibridge 140 table. Each Cosibridge 140 comes with a cover plate for the burner. Therefore, if you do not use the burner, you can use the entire table surface.

*Please note: choosing a teak Cosibridge 140? Do not cover teak with a protective cover. You can leave the teak tabletop outside or store it in, for example, a garage or garden shed.

The Cosibridge 140 lounge table is delivered including a 30 mBar regulator with gas hose, 3 ceramic logs, lava stones, battery, and cover plate.


Terms and Conditions
Shipping for available items: 2-3 Business Days